Make the cat run
At the start the cat should appear on the left, middle of the stage area so add the following code to the cat:
when green flag clicked go to x [-185] y [0] show go to [front v] layer
We use the show and the go to front blocks as we will be hiding this sprite in a later step and also it needs to appear in front of the ground sprite.
Next program the cat to start running when it is clicked, add the following code to the cat:
when this sprite clicked repeat [50] move [5] steps next costume end hide broadcast [jump v]
We hide this sprite and send a message at the end because we're going to use a different sprite for the flying animation.
Show: How to create a message

---
Messages are a great way to start a piece of code at a particular time. To create a new message follow these steps:
Add the

broadcast [message 1 v]

block to your code.
Click on the down arrow beside 'message 1' in the block.
Click on 'New message'.
Type in the name of your message. Give it a name that makes sense and you can remember it by.
Click the OK button.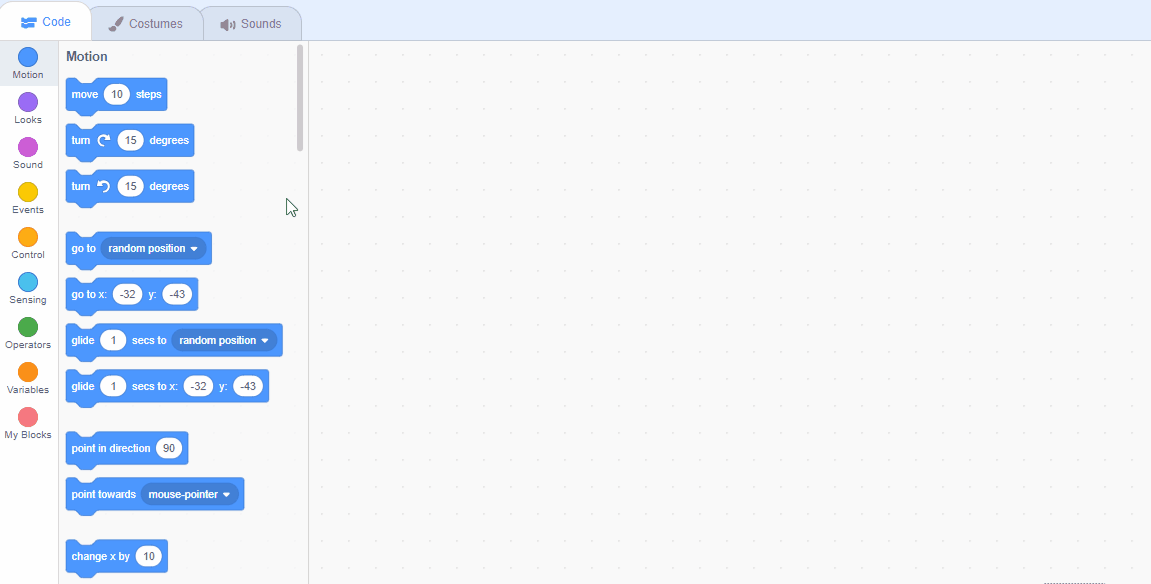 You should test your code after each step to make sure it works. If there's a problem with it then try and find the piece of code that's causing the problem and fix it.'